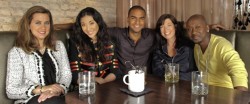 "Noble Exchange" follows rising celebrities who are challenged to work with local mentors in some of Latin America and the Caribbean's most beautiful and dangerous places. Can a five-day journey help them see the world differently and use their fame for good?
Latin America & the Caribbean
EP 1: Dawn Richard
As Dawn's career was racing forward, Hurricane Katrina slammed her hometown of New Orleans. Despite losing everything, Dawn felt compelled to chase her dreams. Now, years after the devastation, she's still going strong. Her album with music mogul P.Diddy is about to be released, but home and her roots seem to be slipping further away.  Dawn is of Haitian decent. Could a trip to the earthquake disaster zone ground her as her career skyrockets? Or will it simply be too much?
EP 2: Jared Cotter
Millions have seen him sing and even more have sung along with the music he's written for pop artist Jay Sean. Yet in the fierce competition of the music industry Jared's dreams have had to be adjusted. To take his craft as a songwriter to the next level he needs to learn the guitar. Will Colombia's top pop band get him there? And will they be able to show him things the U.S. music industry rarely offers?
EP 3: O'Neal McKnight
O'Neal is a talent from the Deep South who is destined for stardom. First hired as a stylist by P. Diddy he now shines on his own in American Pop and R&B. Can a connection to a Brazilian musician spark an international career? Or will the samba beat and an unknown culture short-circuit his dreams?
EP 4: Katie Chonacas
Katie is a woman on the move – from TV shows to films, rapping to modeling. She rarely stands still. But what stands out is her fashion. Katie sets off to Latin America's fashion capital, Sao Paulo, to see if a career in fashion will bring her the focus and fulfillment she seeks.  Will her encounters with Brazilian designers give her the direction she needs to start her own label, or will she be stopped short with just another hobby?
EP 5: Sheena Sakai
Sheena captured hearts and snagged ratings on America's Next Top Model. She also caught the attention of Tyra Banks as a fashion superstar hopeful. But a star model can burn out quickly. In order for Sheena's career to outshine others she needs new images of beauty and strength.  Can encounters with a Peruvian nun, an ominous mountain, and a fellow model give her what she is looking for or will it cause her to meet with failure?
EP 6: Tamara Park
Tamara has explored the world, written a travel memoir and is the producer of "Noble Exchange." She's in her element taking young celebrities out of theirs. But what happens when she goes from behind the camera to in front of it? Will she be able to make it through her own noble exchange, or will the show she produces finally throw her into culture shock?
EP 7: Wrap Show
In this season of "Noble Exchange," up-and-coming celebrities traveled to Latin America and the Caribbean to chase their dreams and connect with local mentors. They set off separately, and now for the first time come together to swap stories. Find out their most surprising moments and challenging experiences, and hear what life has been like after returning from their international journeys.
---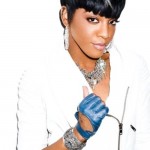 Dawn Richard is a former member of the musical group Danity Kane, and currently a member of the group Diddy-Dirty Money, along with label head Sean "Diddy" Combs and another singer/songwriter named Kalenna Harper. Her latest album is "A Tell Tale Heart."

---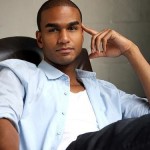 Jared Cotter is a singer, songwriter and model who has hosted a number of TV shows. He co-wrote the number 1 song "Down" by Jay Sean. The Long Island, N.Y., native's father and grandfather were both professional musicians and got Cotter started early, recording his first album at age 15. After an appearance on "American Idol," he released "The Album Before the Album."  Cotter has written songs for popular artists and has been nominated for Best Male R&B Vocalist at the Underground Hip Hop Music Awards. In June 2007, Cotter began hosting a number of television shows. He is currently hosting "The Challenge," a quiz show involving teams of high school students, on MSG Varsity cable channel.
---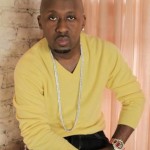 A native of Lynchburg, S.C., O'Neal McKnight spent his youth winning school and neighborhood talent contests until he saved enough money for a bus ride to move to New York City. After working various odd jobs in the entertainment world, O'Neal's flair for fashion helped him break into styling photo shoots. Through styling the hottest names in the industry, O'Neal met DJ Cassidy, and music production partner, Dub-L, for whom he created 2 hit singles that took the NYC club scene by storm: "Check Your Coat" and "Champagne Red Lights."  He soon signed a deal with Motown/SRC//Universal Records. In 2010, O'Neal performed his music all over the world, filmed a reality show, and started recording music with DJ/producer Junior Sanchez, Bryce Wilson (Groove Theory), and Michael Moog for multimedia label BROBOT. O'Neal is now working on his debut album.
---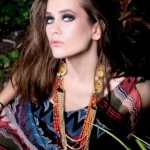 Katie Chonacas is an American actress, model, singer and film producer. The Detroit native has landed roles on "CSI: Crime Scene Investigation," "CSI: NY," "It's Always Sunny In Philadelphia," and "Cold Case."  She has toured with 50 Cent and G-Unit throughout Spain and South Africa and has released two albums: SO N2 U and a spoken word album, Virgin.
---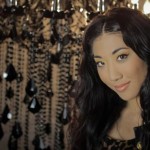 Born in Honolulu, Hawaii, Sheena Sakai captured hearts and snagged ratings on "America's Next Top Model" as a fashion superstar hopeful. She placed sixth in season 11 and has been invited back to appear on the all-star's edition version of the show. Known as the hip-hop Asian girl, Sheena has modeled for 1800whoopass, acted in a Trojan Condom commercial, played lead in a music video for artist Charlie Ward called "I Wanna" and is a Spokes model for Metro PCS.
---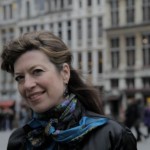 Tamara Park's career has crossed borders and transcended fields as she has chased her passion for storytelling and travel. She has produced videos in Europe, wrote articles while living in the Middle East, worked with numerous nonprofits and authored a travel memoir entitled Sacred Encounters from Rome to Jerusalem. She has traveled from Mozambique to Morocco, Brazil to Haiti to produce stories that have been featured on "Noble Exchange."